Weblog #1368
Sunday 2009-05-03 20:57
Author: Ingmarie Nilsson
Det tar sig!
Strax över två timmar i dag.


Löpning alltså.

Mycket backar.
Mycket skog.
Mycket sol.
Mycket svett.

Och väldigt mycket l-y-c-k-a. :-)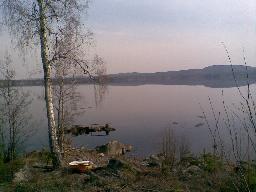 No comments yet to "Det tar sig!"
Add comment
No HTML allowed, only good old plain text. The Name, Comments and CAPTCHA fields are mandatory. Note that http:// will be added automatically to your URL.