Weblog #1639
Saturday 2009-08-01 22:31
Author: Ingmarie Nilsson
Anlänt
Äntligen framme i Sundsvall eller rättare sagt i Njurunda.
U-n-d-e-r-b-a-r-t att vara här.
Som att komma hem.
Lugn och ro.
Frid i kropp och själ.


Elvira vet exakt vart hon ska gå när hon kommer till sitt privata pensionat.

Först matskålen.
Sen går hon vidare och kollar runt i alla rummen på alla sina specialställen innan hon går hit;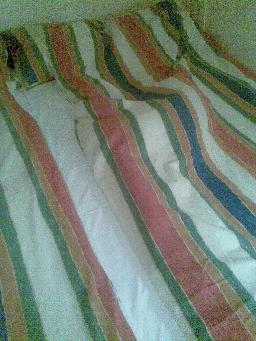 Men fyller man år så är det helt okej!
För i dag blev vår lilla sötnos nio år.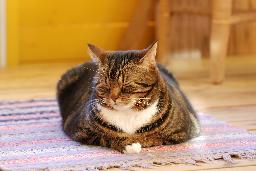 Photo: Ingmarie Nilsson


Å andra sidan gör hon sådär oavsett födelsedag eller inte, och det är helt okej det med, för hon är ju vår lilla ögonsten. :-)
2 comments to "Anlänt"
Sunday 2009-08-02 15:34
Katter är riktigt sköna djur.
Smarta och ärliga.

ACB
Sunday 2009-08-02 16:34
ACB; Absolut! Och roliga!
Add comment
No HTML allowed, only good old plain text. The Name, Comments and CAPTCHA fields are mandatory. Note that http:// will be added automatically to your URL.