Weblog #1655
Friday 2009-08-07 22:31
Author: Ingmarie Nilsson
Eftermiddags-mys
Så här skönt hade min darling det i eftermiddags.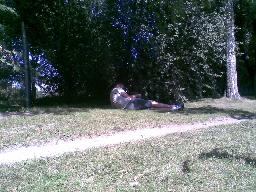 Själv höll jag mig förstås i solen.
Ska till bra mycket för att jag ska vara i skuggan.

Vid närmare eftertanke så vet jag nog inget...
No comments yet to "Eftermiddags-mys"
Add comment
No HTML allowed, only good old plain text. The Name, Comments and CAPTCHA fields are mandatory. Note that http:// will be added automatically to your URL.