Weblog #1657
Saturday 2009-08-08 08:53
Author: Ingmarie Nilsson
Snart drar vi!
Söderut.
Till alperna. :-)


En vecka med frisk alpluft kommer att göra susen för en trött kropp och själ som min.

Har funderat och funderat och funderat på om datorn ska med eller inte.
Borde jag liksom inte klara en ynka vecka utan att koppla upp mig?
Kom fram till att om jag inte tar med den så kommer jag att lägga ner massor av tid på att leta efter någon slags internetställe när abstinensen blir för stor, så illa är mitt beroende nämligen, så för att spara tid får den åka med. ;-)

Någonstans ska den väl få plats?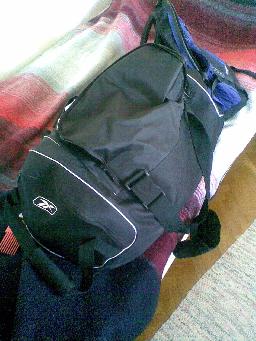 Det lär inte bli några fantastiska rapporter om bedårande löp-rundor men jag lovar att varenda pool inom en mils radie ska vara wet west-testad. ;-)
No comments yet to "Snart drar vi!"
Add comment
No HTML allowed, only good old plain text. The Name, Comments and CAPTCHA fields are mandatory. Note that http:// will be added automatically to your URL.