Weblog #1701
Friday 2009-08-21 09:45
Author: Ingmarie Nilsson
Bättre och bättre dag för dag
Foten alltså.


Är lika fixerad vid den som en sån där envis inåtvänd finne som känns men inte syns.
Känner, kollar, pillar, synar och klämmer för att se om den kanske är borta!

Så här är dagsläget för alla som är intresserade av jordens (universums?) mest omskrivna fötter:
Jag förnimmer punkten nu men kan faktiskt gå i bara strumplästen utan att halta.
(För som min darling säger; man får vara glad över det man kan)

Har testat lite annan träning där fossingarna använts och det verkar funka.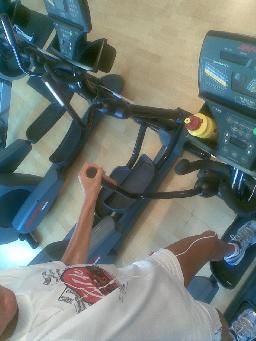 Här hemma i Falun har jag ju med min dyrkade Powerplate och en övning jag inte har kunnat göra innan funkar plötsligt!
Nämligen vadövningen.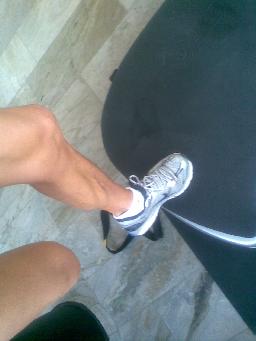 Photo: Ingmarie Nilsson


Vågar jag hoppas?

No comments yet to "Bättre och bättre dag för dag"
Add comment
No HTML allowed, only good old plain text. The Name, Comments and CAPTCHA fields are mandatory. Note that http:// will be added automatically to your URL.