Weblog #2201
Tuesday 2010-02-09 09:22
Author: Ingmarie Nilsson
Veckans tänkvärda
Ju mer man tänker, desto mer inser man att det inte finns något enkelt svar
/Nalle Puh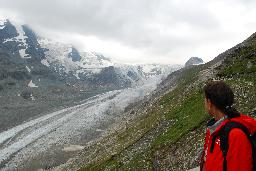 3 comments to "Veckans tänkvärda"
Tuesday 2010-02-09 18:46
Han är klok den där nallen! Det tvärsäkra är nog inte alltid det mest välgenomtänkta.
Tuesday 2010-02-09 19:02
Oliver Sture; Visst är han! jag tycker mig ha märkt att ju mer jag lär mig desto mindre tycker jag att jag kan. Hur i all sin dar ska det sluta? ;-)
Tuesday 2010-02-09 22:05
Och ju mer man tänker desto mindre minns man den ursprungliga frågan...
Add comment
No HTML allowed, only good old plain text. The Name, Comments and CAPTCHA fields are mandatory. Note that http:// will be added automatically to your URL.