Weblog #3005
Wednesday 2011-09-07 19:29
Author: Ingmarie Nilsson
Veckans tänkvärda
Hela världen är en rad av underverk, men vi är så vana vid dem, att vi kallar dem vardagsting.
/H.C. Andersen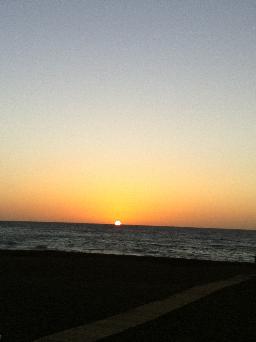 5 comments to "Veckans tänkvärda"
Wednesday 2011-09-07 19:53
Visst är det så!
Wednesday 2011-09-07 19:54
Bröt ihop hos min läkare idag på vårdcentralen, då funderade han en stund, varpå han började han nynna "Always look on the bright side of life" och vissla, Monthy Pyton du vet? :) Obetalbart!

Kunde inte vara ledsen mer!

På tal om fantastiska vardagsting...

Hoppas du hämtar dig efter jobbet och mår gott <3
Thursday 2011-09-08 10:05
Lorena (x2); :-) Klokt att du tar tag i dina bekymmer! Sänder styrkekram till dig!
Thursday 2011-09-08 21:06
Bara att gratulera till alla framtidsplaner med utbildningar och resor, verkar ju hur underbart kul som helst :) Det lär nog inte växa nån mossa på dig inte..om det inte är väldigt snabb mossa.

Thursday 2011-09-08 21:46
badgear; Tack! Vet i och för sig inte hur snabbt mossa växer...;-)
Add comment
No HTML allowed, only good old plain text. The Name, Comments and CAPTCHA fields are mandatory. Note that http:// will be added automatically to your URL.