Weblog #3025
Sunday 2011-09-25 20:47
Author: Ingmarie Nilsson
Veckans tänkvärda
Change is the essence of life. Be willing to sacrifice what you are for what you could become.
/Tony Robbins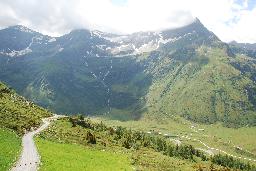 4 comments to "Veckans tänkvärda"
Monday 2011-09-26 07:49
Underbar bild!!
Monday 2011-09-26 16:01
Ha!
Monday 2011-09-26 19:19
Så sant, ingenting är statiskt, allt rör på sig! Det är gott att känna :)

Må din mage bli glad snart! Kämpar med min egen här hemma, men magar är ju så ibland. De reder sig om man stryker dem medhård, men det tar ju tid ibland...
Monday 2011-09-26 20:26
Suzan K; Eller hur!? :-)

Christer Barregren; Håller du inte med? :-O

Lorena; Det är en rogivande och vilsam tanke...:-)
Magar lever sina egna liv verkar det som. Min börjar bli väldigt glad igen. :-)
Add comment
No HTML allowed, only good old plain text. The Name, Comments and CAPTCHA fields are mandatory. Note that http:// will be added automatically to your URL.