Weblog #3154
Friday 2012-01-13 19:56
Author: Ingmarie Nilsson
Veckans tänkvärda
Ge varje dag chansen att bli den bästa i ditt liv
/Mark Twain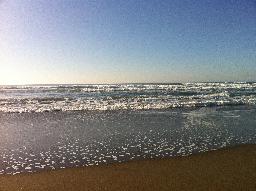 3 comments to "Veckans tänkvärda"
Friday 2012-01-13 20:03
Faktiskt väldigt tänkvärt! Man inser att man absolut inte gör det...
Friday 2012-01-13 21:24
Lisa; Mmmm......
Tuesday 2012-01-17 21:54
Hur?
Add comment
No HTML allowed, only good old plain text. The Name, Comments and CAPTCHA fields are mandatory. Note that http:// will be added automatically to your URL.