Weblog #3494
Tuesday 2012-11-20 18:28
Author: Ingmarie Nilsson
Veckans tänkvärda
Det finns inga vanliga katter
/Colette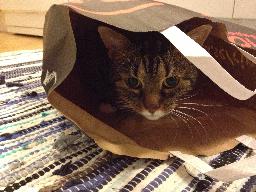 2 comments to "Veckans tänkvärda"
Thursday 2012-11-22 18:50
Vilket bra uttryck. Har citerat det flera gånger sedan jag läste det igår ;)
Thursday 2012-11-22 20:38
Snorkkis; Haha. Vad roligt!
Add comment
No HTML allowed, only good old plain text. The Name, Comments and CAPTCHA fields are mandatory. Note that http:// will be added automatically to your URL.