Weblog #3563
Wednesday 2013-01-23 14:58
Author: Ingmarie Nilsson
Veckans tänkvärda
Livet är en resa
Vi färdas härifrån till dit
Vi kan lika gärna färdas med glädje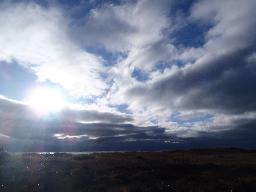 2 comments to "Veckans tänkvärda"
Thursday 2013-01-24 15:50
Klokhet och ödmjukhet som är viktigt att bära med sig när, när det ibland känns som att "allt faller" för att man hade en dålig dag på jobbet...
Thursday 2013-01-24 19:46
Jonna; Du skulle älska hennes bok!
Add comment
No HTML allowed, only good old plain text. The Name, Comments and CAPTCHA fields are mandatory. Note that http:// will be added automatically to your URL.