Weblog #3578
Tuesday 2013-02-05 21:54
Author: Ingmarie Nilsson
Veckans tänkvärda
Ju mer jag tänker på saken, dess tydligare tycks det mig att livet helt enkelt är till för att levas.
/Goethe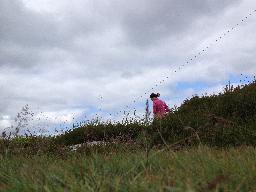 2 comments to "Veckans tänkvärda"
Wednesday 2013-02-06 20:01
Leva, uppleva, känna.
Wednesday 2013-02-06 21:39
Jonna; Exakt. :-)
Add comment
No HTML allowed, only good old plain text. The Name, Comments and CAPTCHA fields are mandatory. Note that http:// will be added automatically to your URL.