Weblog #4049
Friday 2014-05-09 19:51
Author: Ingmarie Nilsson
Veckans tänkvärda
Vår bakgrund och våra omständigheter må ha påverkat vilka vi är, men vi är nu ansvariga för vilka vi vill bli i framtiden.
/Barbara Geracci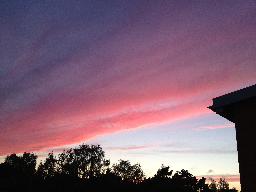 2 comments to "Veckans tänkvärda"
Friday 2014-05-09 20:01
men åh måste man räkna matte för att få kommentera här nu ;( jag är sämst på huvudräkning!

bra citat! alltför få (?) verkar ibland ta ansvar för sig själva och sina handlingar.
Friday 2014-05-09 20:12
Jonna: Hihi Gör gärna "fel" för det är lite kul. Både med siffror och bokstäver. Prova får du se. Och ja, det är ju lite relaterat till inlägget i går. :-)
Add comment
No HTML allowed, only good old plain text. The Name, Comments and CAPTCHA fields are mandatory. Note that http:// will be added automatically to your URL.