Weblog #4255
Sunday 2014-11-30 10:14
Author: Ingmarie Nilsson
Veckans tänkvärda
One day you will wake up and there won´t be any more time to do the things you´ve always wanted.
Do it now.
/Paulo Coelho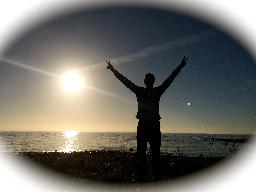 No comments yet to "Veckans tänkvärda"
Add comment
No HTML allowed, only good old plain text. The Name, Comments and CAPTCHA fields are mandatory. Note that http:// will be added automatically to your URL.