Weblog #4329
Thursday 2015-02-12 16:01
Author: Ingmarie Nilsson
Lite lästips

Då jag bl.a träffade vår absolut bästa 50-åring genom tiderna.
Den okrönta drottningen Karin Schön!

Well, nu kan du läsa en del av det jag fick ta del av.
I februarinumret av Runner´s World.
Och där finns förstås en massa annat skoj också att läsa. :-)

Enjoy!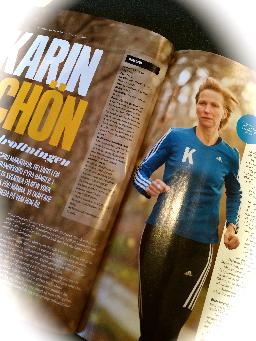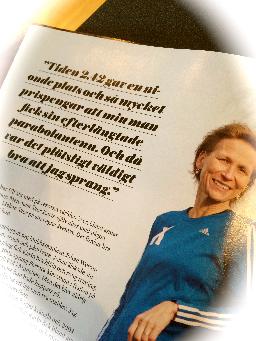 Photo: Ingmarie Nilsson
No comments yet to "Lite lästips"
Add comment
No HTML allowed, only good old plain text. The Name, Comments and CAPTCHA fields are mandatory. Note that http:// will be added automatically to your URL.