Weblog #4359
Saturday 2015-03-14 11:24
Author: Ingmarie Nilsson
Älska backar!
Jag skulle precis börja på den sista av de 15 backar jag planerat köra.
Efter 14 stycken à drygt 3 min upp- och ner är benen inte så där sprättpigga precis.


Hur som helst så precis när jag kom ner igen och skulle sätta av så kommer det en ung kille med raska kliv några meter bort och ska upp för samma backe.
Tror du jag lät honom komma förbi?

No way!

Jag fick slita hårt men hur tufft det än var med mjölkstinna ben och tjutande andning så kände jag att kroppen liksom svarade!
Lycka!
Nedjogg och diverse hopp- och skuttövningar i backe gjorde mig inte direkt piggare men förhoppningsvis starkare. :-)

Backträning må vara bland det jobbigaste man kan göra i löpväg men effekten är grym!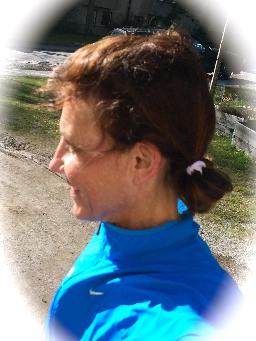 Nu ska benen få vila åtminstone tills i morgon för nu drar jag hit.

På återseende!
2 comments to "Älska backar!"
Saturday 2015-03-14 13:32
Ha det underbart! Och hoppas du får bra mat.
Sunday 2015-03-15 20:22
anneliten. TACK! maten är som den är... ;-)
Add comment
No HTML allowed, only good old plain text. The Name, Comments and CAPTCHA fields are mandatory. Note that http:// will be added automatically to your URL.