Weblog #4437
Sunday 2015-05-31 19:29
Author: Ingmarie Nilsson
Veckans tänkvärda
Don´t be afraid to change.
You may lose something good, but you may gain something better.
/Okänd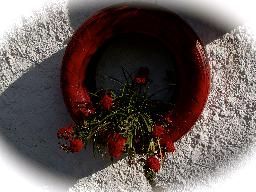 2 comments to "Veckans tänkvärda"
Wednesday 2015-06-03 08:09
*gillar* (Och lånar). :-)
Kram M
Wednesday 2015-06-03 20:20
Rund är också en form: Låna på! Den tål att delas på! :-) KRAM
Add comment
No HTML allowed, only good old plain text. The Name, Comments and CAPTCHA fields are mandatory. Note that http:// will be added automatically to your URL.