Weblog #672
Thursday 2008-11-13 09:30
Author: Ingmarie Nilsson
Tomt
Stockholms central brukar vara en plats med fullt ös och knökat med folk, men inte i går kväll.


När jag hämtade min väska efter jobbet, hade låst in den i ett av värdeskåpen nämligen, var det nästan folktomt.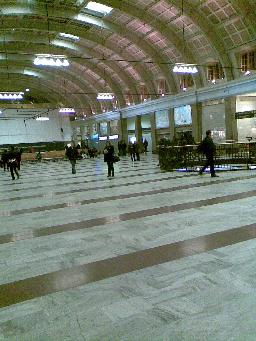 Inte en enda köade någonstans, ingen trängsel, inget kaos.
Bara tyst.
Konstig känsla.
Nästan lite kuslig.

Inget vettigt inlägg det här, men bara så ni vet.
Hur det är där på kvällen alltså. ;-)
No comments yet to "Tomt"
Add comment
No HTML allowed, only good old plain text. The Name, Comments and CAPTCHA fields are mandatory. Note that http:// will be added automatically to your URL.