Weblog #747
Saturday 2008-11-29 16:20
Author: Ingmarie Nilsson
Flash-back för rally-Sally
Att låna Markus och Linas bil var lite som att åka 20 år tillbaks i tiden.


Köra rally-Volvo igen.
Galet kul!
Vroooommm!

Fast jag är lugnare nu för tiden. ;-)
Mycket lugnare.

I ärlighetens namn var det heller inte riktigt så fina rally-Volvo-bilar jag hade.
Mer typ Amazon och 140:a.

Men känslan var den samma.
Och ljudet.
T.o.m. lukten.
Volvo-lukten.:-)

Men nu är den tillbaks hemma hos sig.
Nytankad, välrastad och avgudad.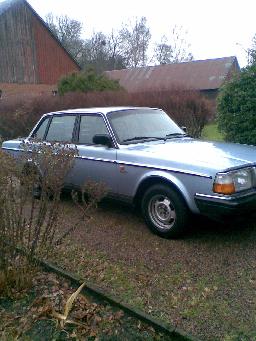 No comments yet to "Flash-back för rally-Sally"
Add comment
No HTML allowed, only good old plain text. The Name, Comments and CAPTCHA fields are mandatory. Note that http:// will be added automatically to your URL.