Weblog #1126
Saturday 2009-02-28 16:37
Author: Ingmarie Nilsson
The Porter family
Here they are!
"My" fantastic family.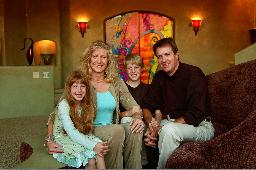 (Click on the photo to make it bigger)

The two dogs aren´t there but hold on! I´ll get one of them as well.
No comments yet to "The Porter family"
Add comment
No HTML allowed, only good old plain text. The Name, Comments and CAPTCHA fields are mandatory. Note that http:// will be added automatically to your URL.