Weblog #1250
Wednesday 2009-04-01 16:56
Author: Ingmarie Nilsson
På väg!
Inte jag men min (tvåbenta) älskling!


I kväll (local time alltså) kommer han!

Som jag l-ä-n-g-t-a-r!

Den fyrbenta har det bra hos "svärföräldrarna".
Så bra att jag vet att hon inte ens saknar oss.

Men vi saknar henne!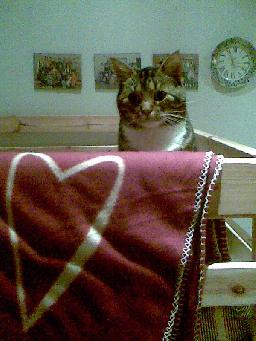 No comments yet to "På väg!"
Add comment
No HTML allowed, only good old plain text. The Name, Comments and CAPTCHA fields are mandatory. Note that http:// will be added automatically to your URL.