Weblog #1304
Wednesday 2009-04-15 21:39
Author: Ingmarie Nilsson
Förstagångs-premiär
Nästan pinsamt att berätta, för trots att jag har varit i det här landet x antal gånger har jag aldrig sett en baseball-match live.


Men i går skedde det!

Hemmalaget Albuquerque Isotopes mötte Iowa Cubs.
Förvisso spelar de inte i major league men väl i the minor league vilket bara är snäppet under. (Om jag nu fattade det hela rätt...).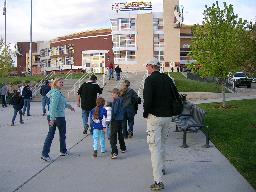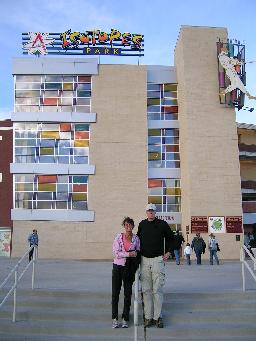 Photo: Trish Porter


Reglerna är inte helt lätta, men lite mer fattar jag nu och framförallt var det var riktigt kul och festligt!

Lite segt är det kanske emellanåt. Kan bli en himla massa väntan. Stackarna måste ju vila. (!!!) ;-)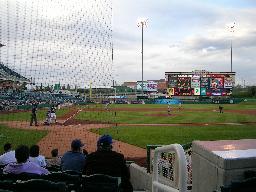 Photo: Ingmarie Nilsson
No comments yet to "Förstagångs-premiär"
Add comment
No HTML allowed, only good old plain text. The Name, Comments and CAPTCHA fields are mandatory. Note that http:// will be added automatically to your URL.