Weblog #1462
Tuesday 2009-06-02 09:50
Author: Ingmarie Nilsson
Veckans tänkvärda
Vi skulle bry oss mindre om vad andra tänker om oss, om vi insåg hur sällan de faktiskt gör det.
/Ethel Barrett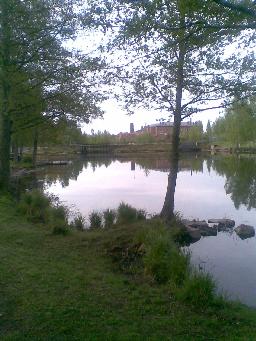 2 comments to "Veckans tänkvärda"
Tuesday 2009-06-02 16:18
Hej igen roliga trevliga du! Måste bara säga, vi svenskar är ju oftast för oroliga/osäkra i oss själva för att kunna göra detta, men jag vill i all enkelhet skänka dig en komplimang över att du är den du är! Bara att höra dig tänka högt om hur saker och ting ligger till är ju bara underbart. Du skänker glädje och heder åt dig för det!!
Så.., var bara det =)

Ha en fantastisk fortsatt dag Ingmarie!

Mika Snell

Tuesday 2009-06-02 16:36
Mika: Åh, tack snälla du! Dina ord värmer och min dag blev plötsligt inte "bara" BRA, den blev FANTASTISK! TACK! :-)
Add comment
No HTML allowed, only good old plain text. The Name, Comments and CAPTCHA fields are mandatory. Note that http:// will be added automatically to your URL.