Weblog #1473
Friday 2009-06-05 16:04
Author: Ingmarie Nilsson
Det var verkligen...
...inget krut i de här benen i dag.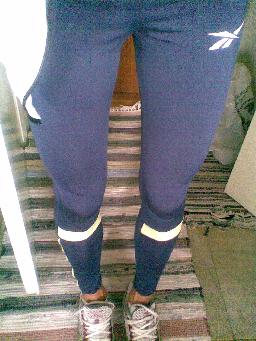 30 minuters "tröskelträning" (ungefär som snabbdistans men utan att dra på sig för mycket mjölksyra) och jag var nästan lika trött som den där gången jag sprang varvet runt Academy.

Men jag tog mig igenom det, och när det varit så där extra tokjobbigt så känns det med extra bra efteråt.

För jag genomförde det ju trots allt!
Som den tjurskalle jag är. ;-)

No comments yet to "Det var verkligen..."
Add comment
No HTML allowed, only good old plain text. The Name, Comments and CAPTCHA fields are mandatory. Note that http:// will be added automatically to your URL.