Weblog #1475
Saturday 2009-06-06 10:11
Author: Ingmarie Nilsson
Ett mirakel
Tåget i går tog mig inte norrut utan västerut.
Till Göteborg.


Och till detta lilla mirakel!
Mitt brorsbarn!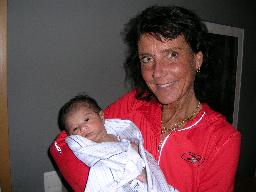 Photo: Ingmarie Nilsson


Tre veckor gammal, 2950 gram "tung" och så söt att det gör ont i ögonen när jag ser på honom.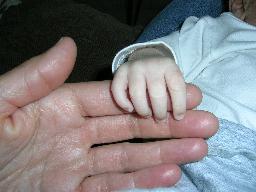 Photo: Ingmarie Nilsson
No comments yet to "Ett mirakel"
Add comment
No HTML allowed, only good old plain text. The Name, Comments and CAPTCHA fields are mandatory. Note that http:// will be added automatically to your URL.