Weblog #1667
Tuesday 2009-08-11 07:59
Author: Ingmarie Nilsson
Veckans tänkvärda
Om en idé inte verkar bisarr till att börja med, så är den ingenting att hoppas på.
/ Niels Bohr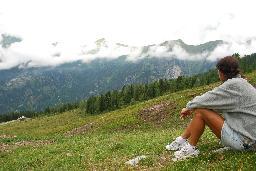 2 comments to "Veckans tänkvärda"
Tuesday 2009-08-11 19:57
Vad vackert!
Blir allt lite avis.
Åsså hade ni 40 års kalas!! Vad roligt
Grattis till mannen i ditt liv.
Kram
ACB

Tuesday 2009-08-11 20:13
ACB; Ja ibland är det nästan så jag får nypa mig i armen för att vara säker på att det inte är en ovanligt vacker dröm... Grattar från dig och Anders tackar! :-)
Add comment
No HTML allowed, only good old plain text. The Name, Comments and CAPTCHA fields are mandatory. Note that http:// will be added automatically to your URL.