Weblog #1889
Saturday 2009-10-17 15:01
Author: Ingmarie Nilsson
På med dem igen
I dag ville mina andra fina Fila-dojjor på.


De som är lite mer racer i.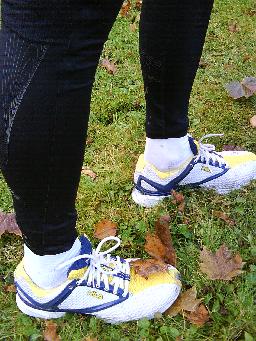 Om det var så mycket racer i dem just idag låter jag vara osagt. Den helt galna motvinden gjorde väl det inte heller precis enklare att kuta "fort".
Men det var himla trevligt i medvinden förstås. ;-)

Det blev 10x ca.100 m ruscher och 20 min. tröskel.
(Plus upp- och nedjogg förstås)

Och ja jag blev trött, och nej det kändes inte superlätt men JA det var skitkul!

Lite tuffa övningar på Vibes och jag är nöjd för i dag.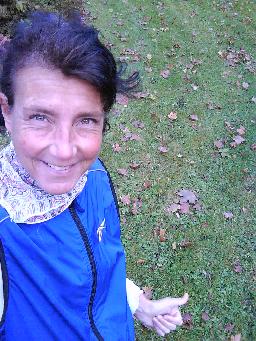 Photo: Ingmarie Nilsson
Vad har du hittat på för något kul i dag då?
No comments yet to "På med dem igen"
Add comment
No HTML allowed, only good old plain text. The Name, Comments and CAPTCHA fields are mandatory. Note that http:// will be added automatically to your URL.