Weblog #1934
Friday 2009-10-30 16:26
Author: Ingmarie Nilsson
Så här fin...
...utsikt har jag från mitt kontor just nu;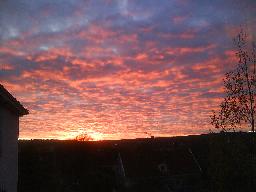 Inte så pjåkigt, eller hur? :-)

Hur ser det ut där du är?
2 comments to "Så här fin..."
Friday 2009-10-30 21:23
Underbart härligt. Ha en skön fredagkväll!
Ps: Svarade dig på min blogg!
Friday 2009-10-30 23:21
Miss Agda! Detsamma! Och kör så det ryker på söndag!:-O
Add comment
No HTML allowed, only good old plain text. The Name, Comments and CAPTCHA fields are mandatory. Note that http:// will be added automatically to your URL.