Weblog #2183
Tuesday 2010-02-02 09:51
Author: Ingmarie Nilsson
Veckans tänkvärda
Vad en generation anser vara lyx anser nästa vara nödvändighet.
/Anthony Crosland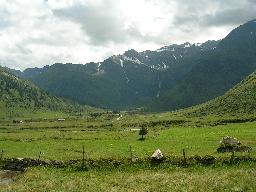 2 comments to "Veckans tänkvärda"
Wednesday 2010-02-03 20:15
Det var väl ungefär det argumentet min nioåriga dotter använde när hon ville ha msn på sin dator och jag smått orolig kom dragandes med det gamla "det hade inte vi när vi var små"...

Hon kontrade: "Det är inte rättvist att säga så. För det fanns inte ens internet då."
Wednesday 2010-02-03 22:08
Rosenblom; SMART dotter med andra ord! Undra var hon fått den klokheten från...?;-)
Add comment
No HTML allowed, only good old plain text. The Name, Comments and CAPTCHA fields are mandatory. Note that http:// will be added automatically to your URL.