Weblog #2477
Wednesday 2010-07-07 20:40
Author: Ingmarie Nilsson
Veckans (värdelösa) vetande

Men så plötsligt var den tillbaks!
"Hårigare" än någonsin tillsammans med en Till salu-skylt!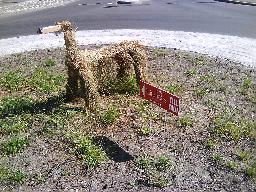 Men i dag var det bara detta;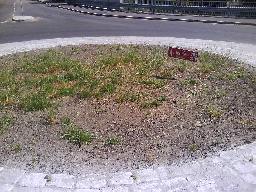 Photo: Ingmarie Nilsson


Undra vem som köpte den...
2 comments to "Veckans (värdelösa) vetande"
Friday 2010-07-09 19:01
Tycker den liknar en afganhund nu..
Friday 2010-07-09 21:12
H; Ja något ditåt. :-)
Add comment
No HTML allowed, only good old plain text. The Name, Comments and CAPTCHA fields are mandatory. Note that http:// will be added automatically to your URL.