Weblog #2620
Tuesday 2010-10-19 21:46
Author: Ingmarie Nilsson
Veckans tänkvärda
Life is not measured by the number of breaths we take, but by the number of moments that take our breath away
/Anonymous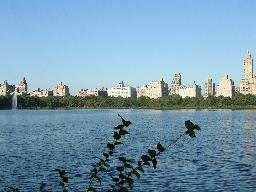 4 comments to "Veckans tänkvärda"
Tuesday 2010-10-19 22:27
åh, det ä nästan så jag vill be om ursäkt, för att längta tillbaka till NY är jobbigt, jag hade det tufft att komma tillbaka...

Vilken fin tanke du skriver här, den tar jag med mig...
Tuesday 2010-10-19 22:29
Oj.
Det där var klokt, vacker, beundransvärt och kärleksfullt på en och samma gång. Åh.


Nämen vad säger du vännen? Vad fin du är! Men inte ska du gråta inte :)
Jo, när jag boxas tränar jag i stan! Vill boxas mer, hihi, är ju kul när man får liksom.
Tuesday 2010-10-19 23:15
fine; Jag längtar ALLTID till USA så det är lugnt.;-)

Matilda; Tack! Vist är box kul!Vi kanske kan få ihop ett pass?!:-)
Wednesday 2010-10-20 10:09
Klockrent!
Add comment
No HTML allowed, only good old plain text. The Name, Comments and CAPTCHA fields are mandatory. Note that http:// will be added automatically to your URL.