Weblog #2639
Tuesday 2010-11-02 23:07
Author: Ingmarie Nilsson
Veckans tänkvärda
Everything comes to him who waits
/Okänd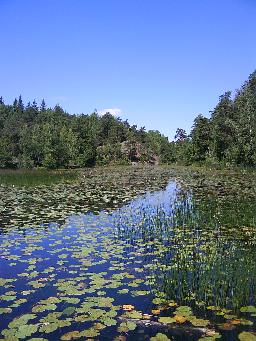 5 comments to "Veckans tänkvärda"
Tuesday 2010-11-02 23:29
jag älskar det citatet! Får en att fundera varför man jagar så införtvivlat.
Wednesday 2010-11-03 08:50
Ligger nånting i det, absolut.
Annars brukar man tycka att: Den som väntar på något gott väntar alltid för länge!
Eller...vänta nu...kanske var det aldrig för länge???Minns aldrig vilket det var...
;0)
ACB
Wednesday 2010-11-03 09:16
jona; Mmmmm. Och det är väl det att man inte vet HUR länge man ska vänta som är tufft...(?)

ACB; Ja hur var det nu? Vänta utan vetskap ÄR jobbigt! Men ibland är det det enda sättet...
Wednesday 2010-11-03 21:27
Det ska jag anamma just nu.. Brukar vara rätt bra på det o brukar bli sur på mig själv för att jag inte tar itu med saker men jag kan ju skylla på mitt nya motto ;)
Thursday 2010-11-04 08:03
Hypofysen; Haha. Den var bra!:-)
Add comment
No HTML allowed, only good old plain text. The Name, Comments and CAPTCHA fields are mandatory. Note that http:// will be added automatically to your URL.