Weblog #2802
Thursday 2011-03-17 17:37
Author: Ingmarie Nilsson
Veckans tänkvärda
Att vara uttråkad är att tillåta sig hänga i luften ett tag
/sid. 28 i "Tid att vara ensam" av Patricia Tudor-Sandahl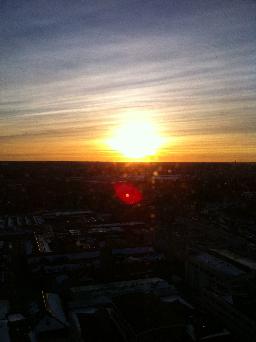 5 comments to "Veckans tänkvärda"
Friday 2011-03-18 05:48
Kan inte sova så jag steg upp 04:12 idag och har hängt lite i fönstret med en kaffekopp =) Lite uttråkad men mest mysigt =)

Trevlig helg!

Peace Love och Löparskor!
Friday 2011-03-18 15:36
Jesper; :-) Hoppas du har en fin dag trots att det blev så tidig morgon. Eller kanske tack vare? :-)
Friday 2011-03-18 19:22
Jag har väl inte direkt känslan av att vara hängande i luften när jag är uttråkad, snarare tung som en sten.

Samtidigt förstår jag inte... Som löparnörd är man väl aldrig uttråkad?
Friday 2011-03-18 20:32
Sol sol sol... önskar dig massor av sol!!!
Friday 2011-03-18 20:55
John; Jo du! Det går absolut att vara uttråkad som löpare. När du gjort 1000tals 1000tals löppass så är det självklart att några är tråkigare än tråkiga. Men de görs de med och de gör att de andra blir desto soligare och roligare! :-

Jona Dahlqvist; Tack! Skicka!!!!!!!!!!!!!!!!!!!!!!!
Add comment
No HTML allowed, only good old plain text. The Name, Comments and CAPTCHA fields are mandatory. Note that http:// will be added automatically to your URL.