Weblog #2842
Thursday 2011-04-21 10:00
Author: Ingmarie Nilsson
Veckans tänkvärda
Utan tvivel är man inte riktigt klok.
/Tage Danielsson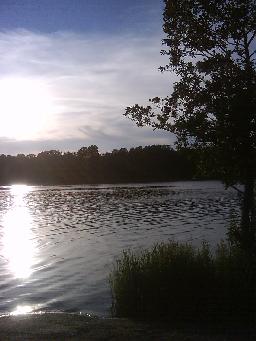 2 comments to "Veckans tänkvärda"
Thursday 2011-04-21 11:19
Underbart och helt rätt!
Det ser nästan precis ut som en bild från vårt sommarställe, vår lilla ö med stilla, enslig badsjö.
Thursday 2011-04-21 20:03
Karin; Låter som paradiset, ert ställe. Det här är från fina Flaten som jag älskar!
Add comment
No HTML allowed, only good old plain text. The Name, Comments and CAPTCHA fields are mandatory. Note that http:// will be added automatically to your URL.