Weblog #2868
Friday 2011-05-13 22:31
Author: Ingmarie Nilsson
Veckans tänkvärda
Tiden förändras inte.
Det är vi som förändras
/Okänd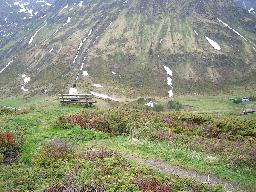 2 comments to "Veckans tänkvärda"
Saturday 2011-05-14 08:33
Hmm det märkliga är att jag nu nått en ålder där jag faktiskt tycker att det var bättre förr. Trodde aldrig jag skulle höra mig säga det, men tycker vi hade ett mänskligare samhälle för 20 år sedan.

Kram J
Saturday 2011-05-14 17:27
Jesper; Visst var en del säkert bättre förr men väldigt mycket är även bättre nu, eller hur?:)
Add comment
No HTML allowed, only good old plain text. The Name, Comments and CAPTCHA fields are mandatory. Note that http:// will be added automatically to your URL.