Weblog #2890
Wednesday 2011-06-01 20:40
Author: Ingmarie Nilsson
Veckans tänkvärda
Det bästa sättet att gå miste om lyckan är att söka den.
Lyckan är inte livets mål, den är en biprodukt.
/Paul Claudel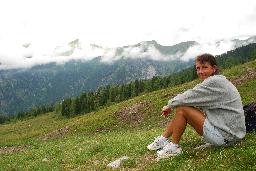 4 comments to "Veckans tänkvärda"
Thursday 2011-06-02 07:28
:-)
Alla dina fina citat måste få vara med i nästa bok !
Thursday 2011-06-02 09:28
Thomas; Egentligen är de ju inte mina... Men bra är de! :-)
Thursday 2011-06-02 13:14
Å vilket härligt veckans tänkvärde var precis det jag behövde idag =)
Thursday 2011-06-02 18:17
jeppeplutten; Vad bra! :-)
Add comment
No HTML allowed, only good old plain text. The Name, Comments and CAPTCHA fields are mandatory. Note that http:// will be added automatically to your URL.