Weblog #2925
Saturday 2011-07-02 21:05
Author: Ingmarie Nilsson
Veckans tänkvärda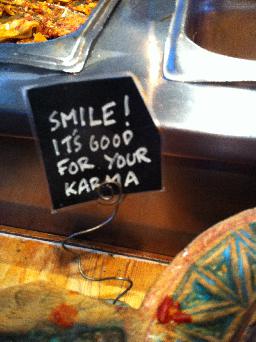 2 comments to "Veckans tänkvärda"
Sunday 2011-07-03 07:31
ojojoj, nu var det länge sedan som jag kollade in din blogg, men vårat internet har ju strulat i massor, men snart skall jag vara på linjen igen!
Och så skall vi ju jobba ihop på torsdag....kuuuul.
Jag ler hela tiden...jag är ju farmor!!!!:0))))

Kram ACB
Sunday 2011-07-03 16:23
ACB; Visst är det underbart! Jobba i hop + att du är farmor! Men så är också din karma GOD!:-)
Add comment
No HTML allowed, only good old plain text. The Name, Comments and CAPTCHA fields are mandatory. Note that http:// will be added automatically to your URL.