Weblog #3016
Saturday 2011-09-17 18:33
Author: Ingmarie Nilsson
Veckans tänkvärda
Tro, när du går genom livet, att det bästa inte hänt ännu.
/Håkan Hellström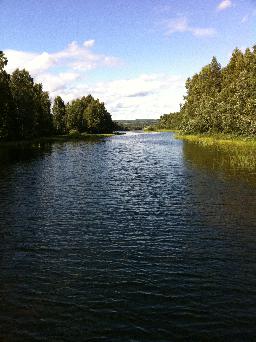 2 comments to "Veckans tänkvärda"
Sunday 2011-09-18 15:01
Sa sant!! Att vara nyfiken pa livet ar nog en viktig del av det!!

Underbar miljo du vistats i pa sistone!! Som balsam for sjalen!
Sunday 2011-09-18 17:28
Petra; Nyfikenhet är livsviktigt om du frågar mig! hela kroppen är insmord med balsam efter denna veckan. .-)
Add comment
No HTML allowed, only good old plain text. The Name, Comments and CAPTCHA fields are mandatory. Note that http:// will be added automatically to your URL.