Weblog #3055
Friday 2011-10-21 23:12
Author: Ingmarie Nilsson
Softis
För att få effekt av all träning behövs lite lugnt mellan varven.
Jag skriver inte "vila" för det låter som om man måste ha en heldag i soffan.
Vilket i och för sig kan vara ok om man vill, har möjlighet och gillar det.


Jag varken vill, har möjlighet eller gillar det men i dag har ändå varit väldigt (tränings)soft.
Det blev en sväng på yogamattan, i gymet och i poolen.
Inget hårt utan bara lugnt, avslappnat och helt kravlöst.

Att jag sen sprungit runt som ett skållat troll på jobbet är en helt annan sak.
Och att vi bor tillsammans med världens sötaste katt. :-)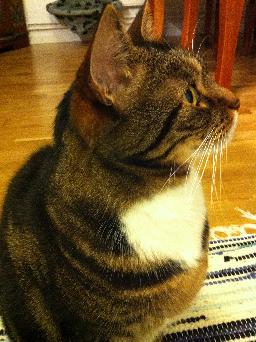 För övrigt tycker jag det är fantastiskt bra att köttfria måndagen spritt sig även till vårt avlånga land!

Mer sånt!

Och när man väl valt måndagen som köttfri är steget lätt till att ta en dag till och snart kanske de stackars djuren slipper leva och dö i fabrikerna...

För så länge efterfrågan finns kommer de få fortsätta lida.
Valet är ditt om du vill vara en del av det.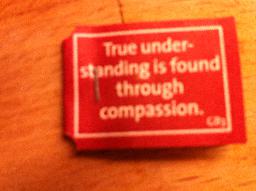 Photo: Ingmarie Nilsson
No comments yet to "Softis"
Add comment
No HTML allowed, only good old plain text. The Name, Comments and CAPTCHA fields are mandatory. Note that http:// will be added automatically to your URL.