Weblog #3161
Thursday 2012-01-19 21:20
Author: Ingmarie Nilsson
Veckans tänkvärda
Livet består egentligen av en enda lång rad av ögonblick
Om vi inte är närvarande i dessa ögonblick så går vi miste om själva livet
/Susanna Ehdin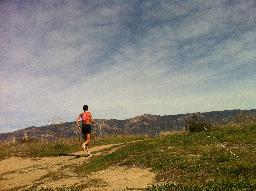 2 comments to "Veckans tänkvärda"
Friday 2012-01-20 19:47
Tack för de orden! Det ska jag tänka på som en liten mental kamarell...

Skönt att läsa att även du skippar tekniska prylar ibland... även månadens RW-ledare handlade ju om det. Igår sprang jag i totalt mörker, med kyrkogården på ena sidan, Siljan/älven och den viskande knarrande flortunna isen på andra sidan. Otäckt? Nej, magiskt! (Vägen jag sprang var isfri och skottad, kan tilläggas, så ingen risk att bryta benen heller)
Friday 2012-01-20 21:21
Jonna; Varsågod! :-) Prylar kan vara bra men jag vill inte vara "slav" under dem. Tycker synd om dem som inte kan kuta bara för att Mp3 spelaren strejkar...
Add comment
No HTML allowed, only good old plain text. The Name, Comments and CAPTCHA fields are mandatory. Note that http:// will be added automatically to your URL.