Weblog #3203
Friday 2012-02-24 20:24
Author: Ingmarie Nilsson
Veckans tänkvärda
Om du skjuter upp allt tills du känner dig säker, får du ingenting gjort.
/Norman Vincent Peale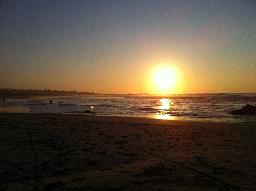 3 comments to "Veckans tänkvärda"
Friday 2012-02-24 21:00
Mycket sant!
Friday 2012-02-24 22:13
Javisst... men i mitt nuläge (träna eller inte träna, är jag frisk eller inte) har problemet snarare varit att börja innan jag är säker på att jag är frisk... :P
Friday 2012-02-24 22:42
Västgötskan; :-)

Jonna; Haha. Norman var nog ingen tränande människa. ;-) Men man är nog egentligen aldrig riktigt säker oavsett hur länge man väntar...
Add comment
No HTML allowed, only good old plain text. The Name, Comments and CAPTCHA fields are mandatory. Note that http:// will be added automatically to your URL.