Weblog #3243
Thursday 2012-03-29 18:57
Author: Ingmarie Nilsson
Veckans tänkvärda
Den idé som inte är orimlig från början finns det inget hopp för.
/Albert Einstein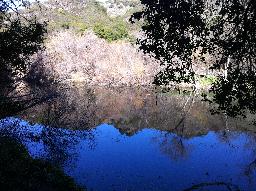 3 comments to "Veckans tänkvärda"
Thursday 2012-03-29 22:05
Hehe! Det kan ligga något i det... :-)
Friday 2012-03-30 08:16
Välkommen hem :) Hoppas det blir fint vårväder i helgen så du inte blir alltför köldchockad!
Friday 2012-03-30 08:53
Rund är väl också en form; Tror jag också. ;-)

Jonna; Tack! Här snöar det! :-(
Add comment
No HTML allowed, only good old plain text. The Name, Comments and CAPTCHA fields are mandatory. Note that http:// will be added automatically to your URL.