Weblog #3255
Tuesday 2012-04-10 21:18
Author: Ingmarie Nilsson
Glädjestunder i vardagen
Det händer ibland att jag får mail från helt okända människor.


Människor som tagit sig tid att leta upp min mailadress och sen skriva till just mig.

Jag blir lika glad varje gång och jag känner mig både rörd, förvånad, lycklig och blir alldeles varm i magen.
(Tack och lov har jag hittills aldrig fått några elaka brev och hoppas slippa.)

Ni vet vilka ni är och av hela mitt hjärta, Tack!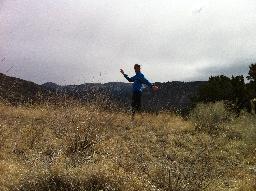 No comments yet to "Glädjestunder i vardagen"
Add comment
No HTML allowed, only good old plain text. The Name, Comments and CAPTCHA fields are mandatory. Note that http:// will be added automatically to your URL.