Weblog #3301
Tuesday 2012-05-22 22:49
Author: Ingmarie Nilsson
Veckans tänkvärda
Livet är det enda drama som inte har generalrepetition
/Okänd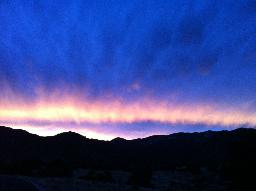 2 comments to "Veckans tänkvärda"
Wednesday 2012-05-23 19:37
Så har jag aldrig tänkt på det. Men ett drama är det ibland... Fast om det aldrig vore drama skulle man inte kunna njuta av de lugna stunderna. Tänk förresten om man levde livet två gånger. Vad skulle man göra annorlunda liksom?
Wednesday 2012-05-23 19:59
Lisa; Kalla det drama, skådespel, show-what ever. Själva grejen är att det inte går i repris, åtminstone inte just detta livet, så gör dina val med noggrannhet. :-)
Add comment
No HTML allowed, only good old plain text. The Name, Comments and CAPTCHA fields are mandatory. Note that http:// will be added automatically to your URL.