Weblog #3346
Thursday 2012-07-05 23:05
Author: Ingmarie Nilsson
Veckans tänkvärda
Some people think it's holding on that makes one strong- sometimes it's letting go.
/Okänd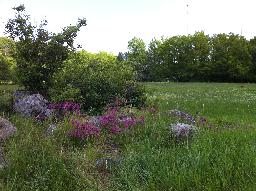 2 comments to "Veckans tänkvärda"
Friday 2012-07-06 09:01
Jag såg en på samma tema i ett skyltfönster i Verbier igår: "Boredom come to those who wait"
Friday 2012-07-06 09:52
Camilla; Klockren! :-)
Add comment
No HTML allowed, only good old plain text. The Name, Comments and CAPTCHA fields are mandatory. Note that http:// will be added automatically to your URL.