Weblog #3422
Friday 2012-09-14 19:10
Author: Ingmarie Nilsson
Veckans tänkvärda
Att åldras är som att bestiga ett berg. Man blir lite andfådd men får en mycket bättre utsikt.
/Ingrid Bergman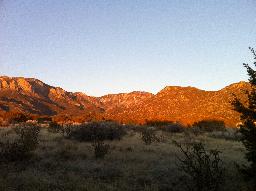 2 comments to "Veckans tänkvärda"
Friday 2012-09-14 19:48
Den måste jag komma ihåg när jag närmar mig 40-årsstrecket (och 50 och 60 och 70 och 80 också för den delen). Klockren! :-D


Friday 2012-09-14 21:20
Rund är också en form; Ja gör det lilltösen! Jag ska påminna dig. ;-)
Add comment
No HTML allowed, only good old plain text. The Name, Comments and CAPTCHA fields are mandatory. Note that http:// will be added automatically to your URL.