Weblog #3471
Tuesday 2012-10-30 21:21
Author: Ingmarie Nilsson
Veckans tänkvärda
Courage is the discovery that you may not win, and trying when you know you can lose.
/Tom Krause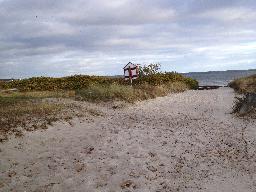 2 comments to "Veckans tänkvärda"
Tuesday 2012-10-30 21:38
Lika tänkvärt som alltid.
Älskar dina små citat. :-)
Wednesday 2012-10-31 09:26
Rund är också en form; Vad bra! Det gör mig glad. :-)
Add comment
No HTML allowed, only good old plain text. The Name, Comments and CAPTCHA fields are mandatory. Note that http:// will be added automatically to your URL.