Weblog #3530
Sunday 2012-12-23 22:34
Author: Ingmarie Nilsson
Tänk så tokigt det kan bli ibland
Jag lyckades nämligen på något mysko vis ställa väckarklockan så den ringde precis när jag sov som djupast.


Det är i alla fall min enda förklaring till denna sömnkänsla jag gått omkring med hela dagen.
Jag var t.o.m så sömnig att jag förvirrade bort mig på dagens löptur!
Men det var nog lite bra ändå för då fick jag upp både pulsen och farten en smula för att jag skulle komma hem i tid och hinna till jobbet.
Som f.ö var årets sista (sjukhus)jobb.

Och även om det inte är jordens roligaste att jobba till sent så får jag nog lov att erkänna att just denna kväll, dan före dopparedan, kändes det lite extra magiskt i gatlyktornas sken.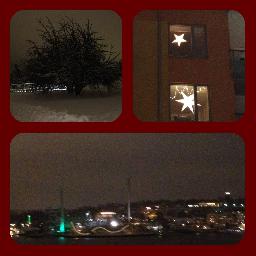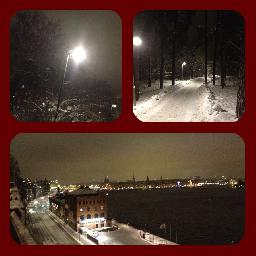 Photo: Ingmarie Nilsson
2 comments to "Tänk så tokigt det kan bli ibland"
Monday 2012-12-24 11:49
Önskar dig en riktigt toktrevlig God Jul!
Monday 2012-12-24 15:21
Löpar-Janne; Detsamma min vän!
Add comment
No HTML allowed, only good old plain text. The Name, Comments and CAPTCHA fields are mandatory. Note that http:// will be added automatically to your URL.