Weblog #3691
Sunday 2013-05-19 20:31
Author: Ingmarie Nilsson
Sista gången…Now it´s over...
I dag var det nämligen sista vattenlöpningspasset
inomhus
för mig i dag.
Åtminstone
denna
säsongen för i morgon,
taramdadamdadaaaaa
, öppnar
utebadet
!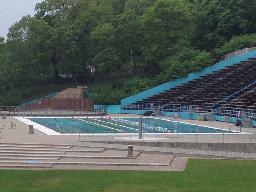 Med andra ord; sommaren blir officiellt invigd.
Wohooo vad bra säger jag!

Min 100 min. löptur i skogen var bra den också.
En löptur i skogen är å andra sidan väldigt sällan fel.

Och det var definitivt inte den sista varken denna eller nästa säsong om jag får bestämma.


Photo: Ingmarie Nilsson
2 comments to "Sista gången…Now it´s over..."
Monday 2013-05-20 15:17
Skönt att du också låter sommaren ta över nu... Och visst är löptur i naturen grymt skön. Det säger jag trots att längtan ligger mycket nu på att springa runt på Stockholms gator.
Monday 2013-05-20 20:21
LöparJanne; Det är bra att du längtar! Och jag tror du hade tyckt det var tråkigt om du gjort det var o varannan dag. (?)
Add comment
No HTML allowed, only good old plain text. The Name, Comments and CAPTCHA fields are mandatory. Note that http:// will be added automatically to your URL.