Weblog #3708
Wednesday 2013-06-05 20:39
Author: Ingmarie Nilsson
Veckans tänkvärda
Ditt liv är summan av alla dina val
/ Albert Camus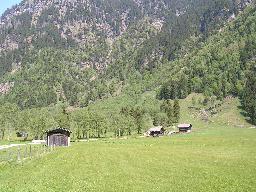 2 comments to "Veckans tänkvärda"
Thursday 2013-06-06 18:47
absolut tänkvärt! men jag tror dock inte att vi "kan" välja allting själva utan att livet drabbar oss också. sen kan man ju alltid välja delvis hur vi hanterar det.
Thursday 2013-06-06 19:48
Jonna; Nej vi kan inte alltid välja vad som händer. Absolut inte. Men vi kan välja hur vi tar det som händer. .-)
Add comment
No HTML allowed, only good old plain text. The Name, Comments and CAPTCHA fields are mandatory. Note that http:// will be added automatically to your URL.